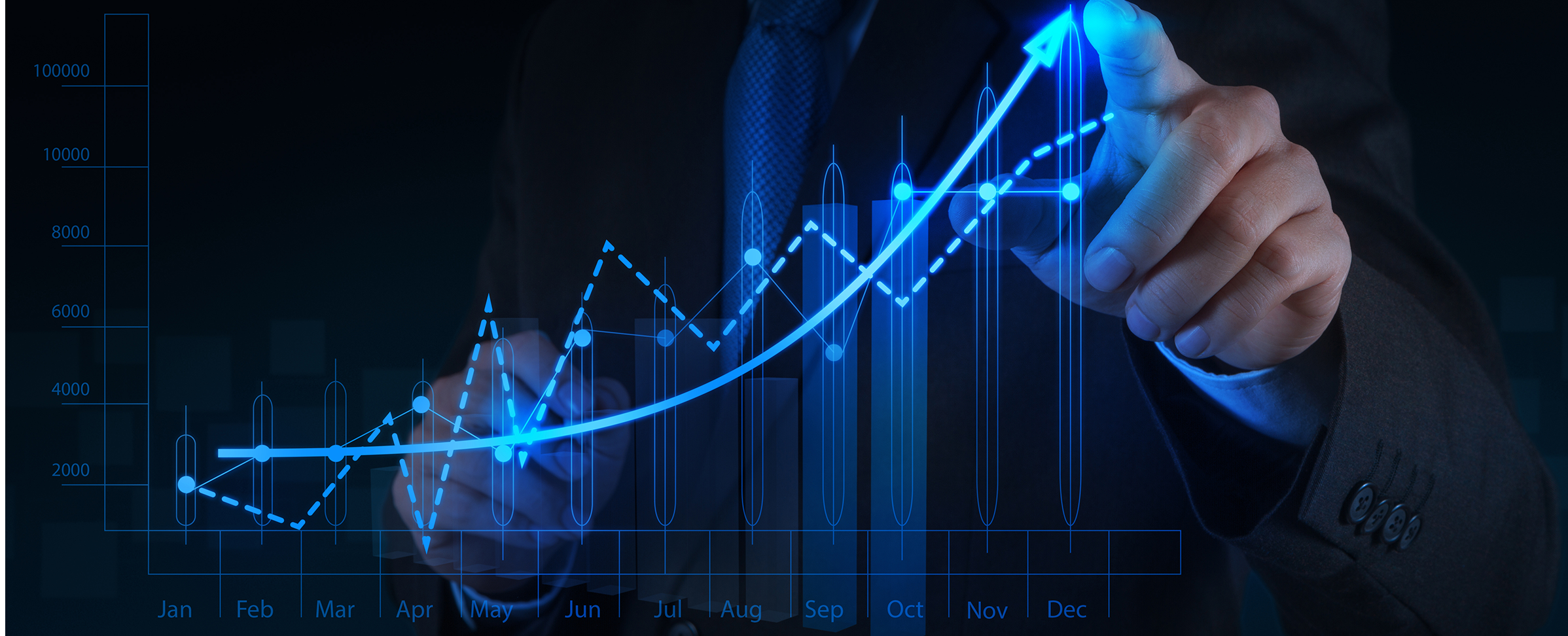 Western Blue Chip Current Update
October 16, 2023
The states included in the Western Blue Chip Economic Forecast are Arizona, California, Colorado, Idaho, Montana, Nevada, New Mexico, Oregon, Texas, Utah, Washington, and Wyoming.
SINGLE FAMILY HOUSING PERMITS RECOVERING IN SEVERAL WESTERN STATES
In response to accelerating inflation, the first rate hike by the U.S. Federal Reserve in the current cycle took place in March 2022.  The average 30-year mortgage rate in that month was 4.2%, up from below 3% in 2021.  One year later, in March 2023, the average mortgage rate had climbed to 6.5%.  However, in spite of rising mortgage rates, single family permits have generally improved month to month since the low (51,000 units) posted in December 2022 (see chart).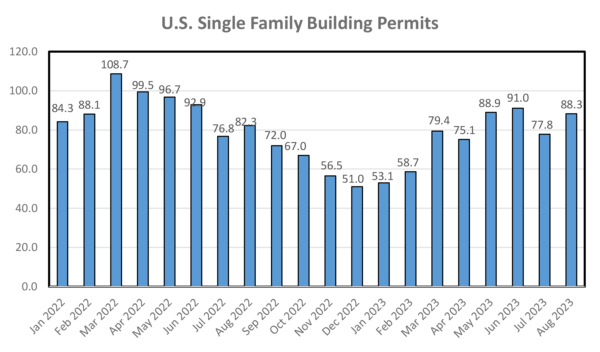 In August 2023, single family permits at the national level were up by 9.0% over August 2022. Similar increases in single family permits have been recorded in several Western states (see table).  August permits in Texas were up by 1,809 units year-to-year, accounting for one fourth of the national increase of 7,310.  In percentage terms, the Western states with the greatest gains year-to-year were New Mexico (28.0%) and Arizona (27.9%). Other Western states with double digit percentage increases included Utah (19.7%), Idaho (19.3%), Nevada (18.6%) and Oregon (17.7%).
Single family housing permits declined in August of this year compared to August 2022 in Wyoming, Montana, Washington, and California, and were little changed year-to-year in Colorado.
Single Family Housing Permits: August 2023 vs August 2022
State
Single Family Permits
Change: August 2023 vs 2022
 
August 2023
August 2022
Permits
Percent
United States
88,312
82,300
7,310
9.0%
Texas
14,287
12,478
1,809
14.5%
California
5,464
5,637
-173
-3.1%
Arizona
3,615
2,827
788
27.9%
Colorado
1,847
1,835
12
0.7%
Washington
1,734
1,862
-128
-6.9%
Utah
1,582
1,322
260
19.7%
Idaho
1,313
1,101
212
19.3%
Nevada
1,031
869
162
18.6%
Oregon
971
825
146
17.7%
New Mexico
759
593
166
28.0%
Montana
284
361
-77
-21.3%
Wyoming
142
182
-40
-22.0%
Source U.S. Census Bureau