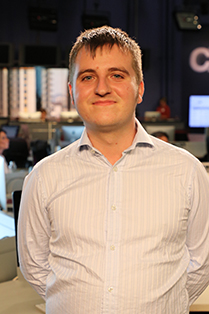 Owain Evans
Research Economist
Owain Evans is a Research Economist for the L. William Seidman Research Institute. His research and consulting interests lie within the areas of sport, energy and sustainability, and nonprofits.
Mr. Evans currently works on Seidman's institutional support and externally funded projects. His clients include DreamBuilder, First Things First, and Pinal County.
Outside Seidman, Mr. Evans also reports on Phoenix Rising FC for local media organization PHNX, and presents the official pre-game TV show on Arizona Family.
Mr. Evans holds a B.A. (Hons.) in Politics, Philosophy and Economics from the University of Exeter (England), and a Masters in Sports Journalism from the Walter Cronkite School at ASU.