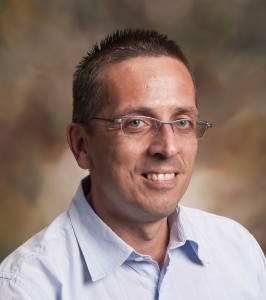 Anthony Evans
Staff Director & Senior Researcher
Dr. Anthony Evans is the Staff Director and a Senior Research Fellow at the L. William Seidman Research Institute. His research and consulting interests lie within the areas of sport and leisure, nonprofits, public transportation, and entertainment marketing.
His recent consultancy includes the economic impact of the 2018 Cactus League; the economic impact of Super Bowl XLIX; the economic vitality and social return on investment of Arizona's nonprofit sector; and a cost-benefit analysis of early childhood home visitation programs in the state.
Dr. Evans has previously delivered consulting services to APS, the Arizona Commerce Authority, the Arizona Diamondbacks, the Arizona Department of Health Services, Banner Health, the Boys & Girls Clubs of Metro Phoenix, the Central Arizona Project, the City of Phoenix Fire Department, the City of Prescott, the David & Gladys Wright House Foundation, Dignity Health, the Fiesta Bowl, First Things First, HonorHealth, Intel, the NFL, the Phoenix Convention Center, Protect the Flows, Raytheon, Republic Services, Sky Harbor International, SRP, Valley Metro, and Waste Management, among others.
Prior to joining Seidman, Dr. Evans held a number of senior U.K. and European marketing roles in the private sector, including 18 months as Commercial Manager at Bangor City Football Club in the League of Wales. Dr. Evans can also draw upon significant management experience from the entertainment world, leading and implementing European marketing strategies for such well-known brands as Thomas the Tank Engine, Bob the Builder, Barney, and Guinness World Records.
Dr. Evans received a B.A. in Philosophy from Kings College London (England), an M.A. in Sociology of Sport from the University of Leicester (England), and a Marketing Ph.D. from the University of Sheffield (England).