USMexPAT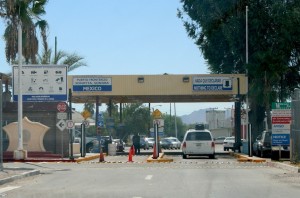 The Seidman Research Institute, in partnership with leading Mexican economists, is currently working on a U.S.-Mexico initiative promoting trans-national economic development and trade, with particular emphasis on the economic prosperity of the border region.
The results of USMexPAT (the U.S.-Mexico Policy Analysis Tool) will be available in two phases.
Phase 1 of the research, which has already launched, offers a visual snapshot of existing socio-economic development and trade, including detailed graphics and renderings of current and planned commerce corridors, resources and trade flows, alongside charts and tables, to facilitate comparisons at national, state and regional levels.
Phase 2, available in fall 2014, will evaluate the economic consequences of four potential policy scenarios for both nations, including state economic impacts where appropriate.
To find out more, please visit usmexpat.com.